Dr. Belgrave wins 2018 Psychology and AIDS Leadership Award
August 11, 2018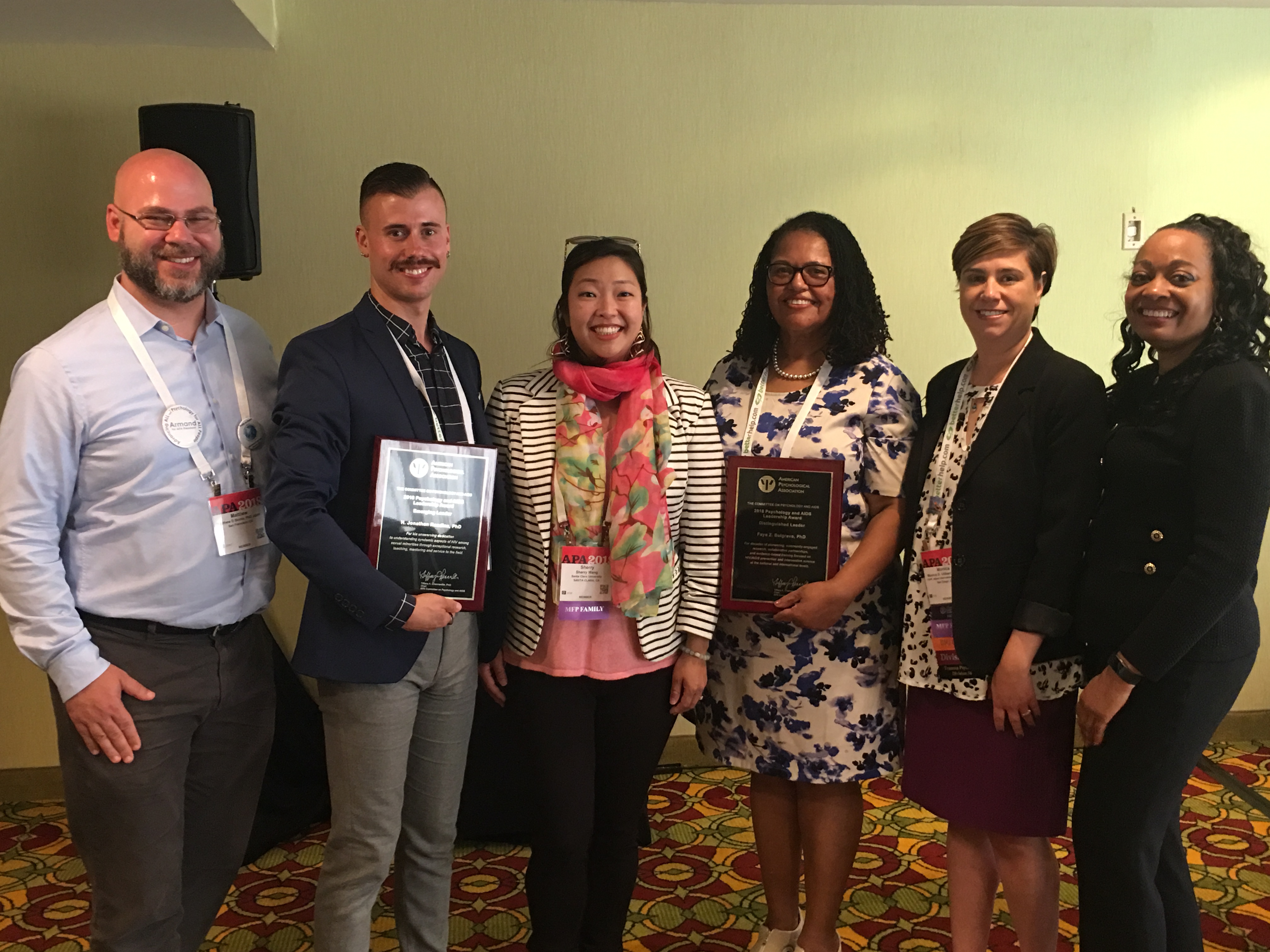 Faye Belgrave, Ph.D., university professor and CCEP director, received the 2018 Psychology and AIDS Distinguished Leadership Award from the American Psychological Association.
The award from APA's Ad Hoc Committee on Psychology and AIDS recognizes those who have made significant contributions in the areas of policy/advocacy, research, service or teaching related to issues pertaining to HIV/AIDS.
"It is an honor to be recognized with an award for work I am very passionate about," Belgrave said. "HIV disparities are enormous for African-Americans and I am appreciative of being at a university and department that supports the work we do in HIV prevention, including the work of my students, community partners and faculty at the Center for Cultural Experiences in Prevention."
Belgrave's work is community and intervention focused and attends to aspects of culture (gender, ethnicity, age and place, etc.) to promote well-being among African-American youth and young adults. She works collaboratively with community-based agencies to identify and implement relevant programming and research.
Her recent projects have provided culturally integrated substance abuse, HIV prevention and sex education curriculums to African-American college students and middle school students. In another project, Belgrave implemented and evaluated a culturally specific HIV prevention intervention for African-American females. That project was later expanded to also include a male component.
Belgrave received the award at the annual APA convention in San Francisco in August.