News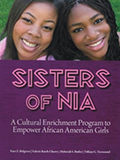 Sisters of Nia program featured in APA Monitor
October 1, 2018
The October issue of APA Monitor featured an article about culturally sensitive school-based social-emotional interventions in which the Sisters of Nia program was featured. Dr. Faye Belgrave was interviewed for the piece.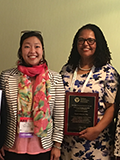 Dr. Belgrave wins 2018 Psychology and AIDS Leadership Award
August 11, 2018
Faye Belgrave, Ph.D., university professor and CCEP director, received the 2018 Psychology and AIDS Distinguished Leadership Award from the American Psychological Association. The award from APA's Ad Hoc Committee on Psychology and AIDS recognizes those who have made significant contributions in the areas of policy/advocacy, research, service or teaching related to issues pertaining to HIV/AIDS.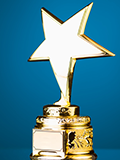 CCEP wins the Currents of Change Award
April 18, 2017
The CCEP is the winner of the VCU Council for Community Engagement's 2016-17 Currents of Change Award for Exemplary Partnerships in Research.